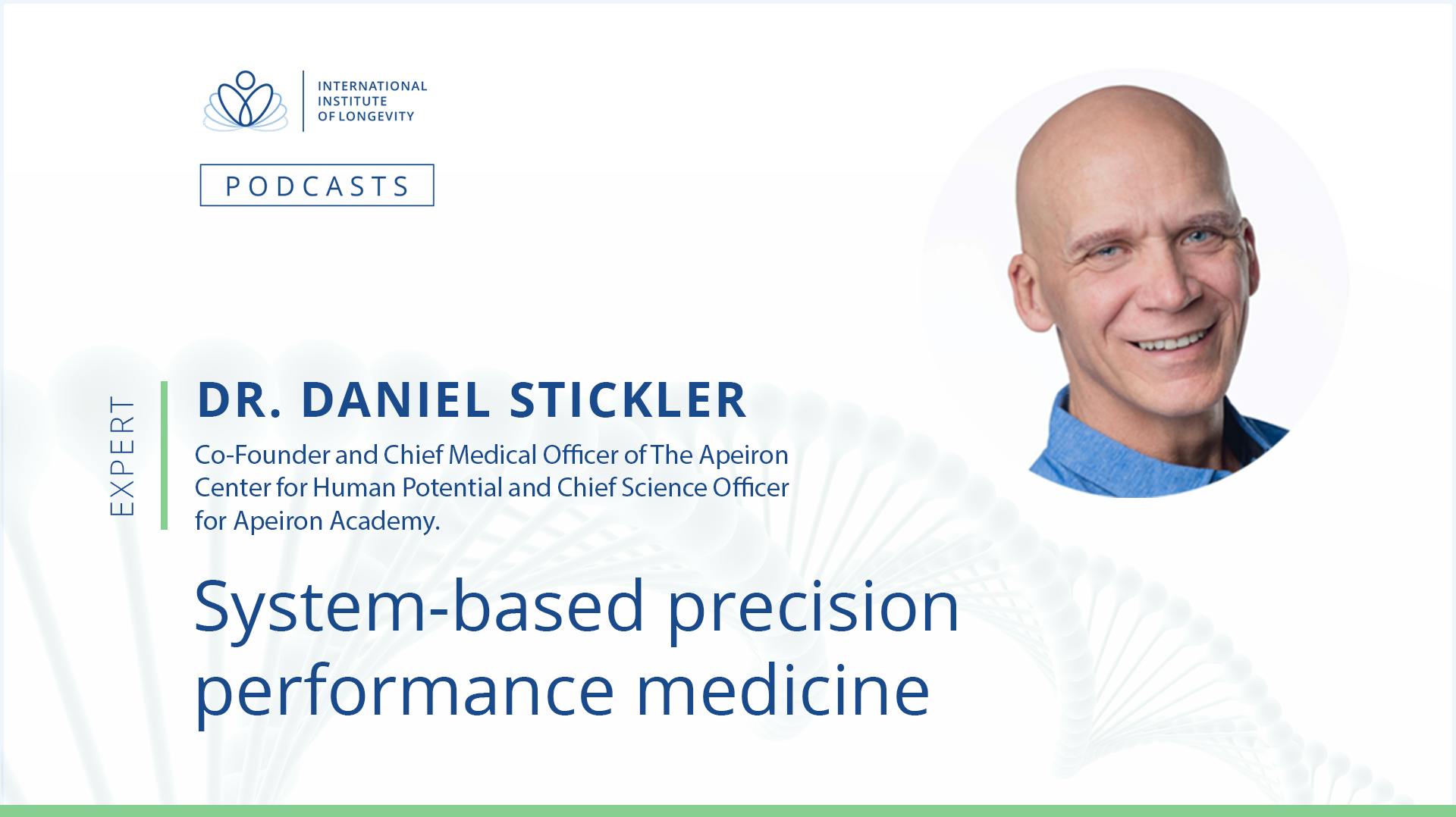 Interview with Dr. Daniel Stickler, Chief Medical Officer and Co-founder of Apeiron ZOH Corporation. The company focuses on optimizing health, well-being and performance through precision genomics and epigenetic science.
Dr. Stickler is a visionary pioneer behind systems-based precision performance medicine, a new paradigm that redefines medicine from the old symptoms-based disease model to one of limitless peak performance in all aspects of life.
In this conversation you can find answers to the following questions:
What exactly is system-based precision performance medicine?
What is the difference between sick care and healthcare?
How does the use of data and wearables affect our healthcare system?
What specific lifestyle intervention does Dr. Stickler recommend for increasing your health span?